---
— CentralwOrld —
There are 2 service locations in CentralwOrld: Central@ CentralwOrld and CentralwOrld Department Store (Atrium Zone)
Central@CentralwOrld (Previously Zen Department Store)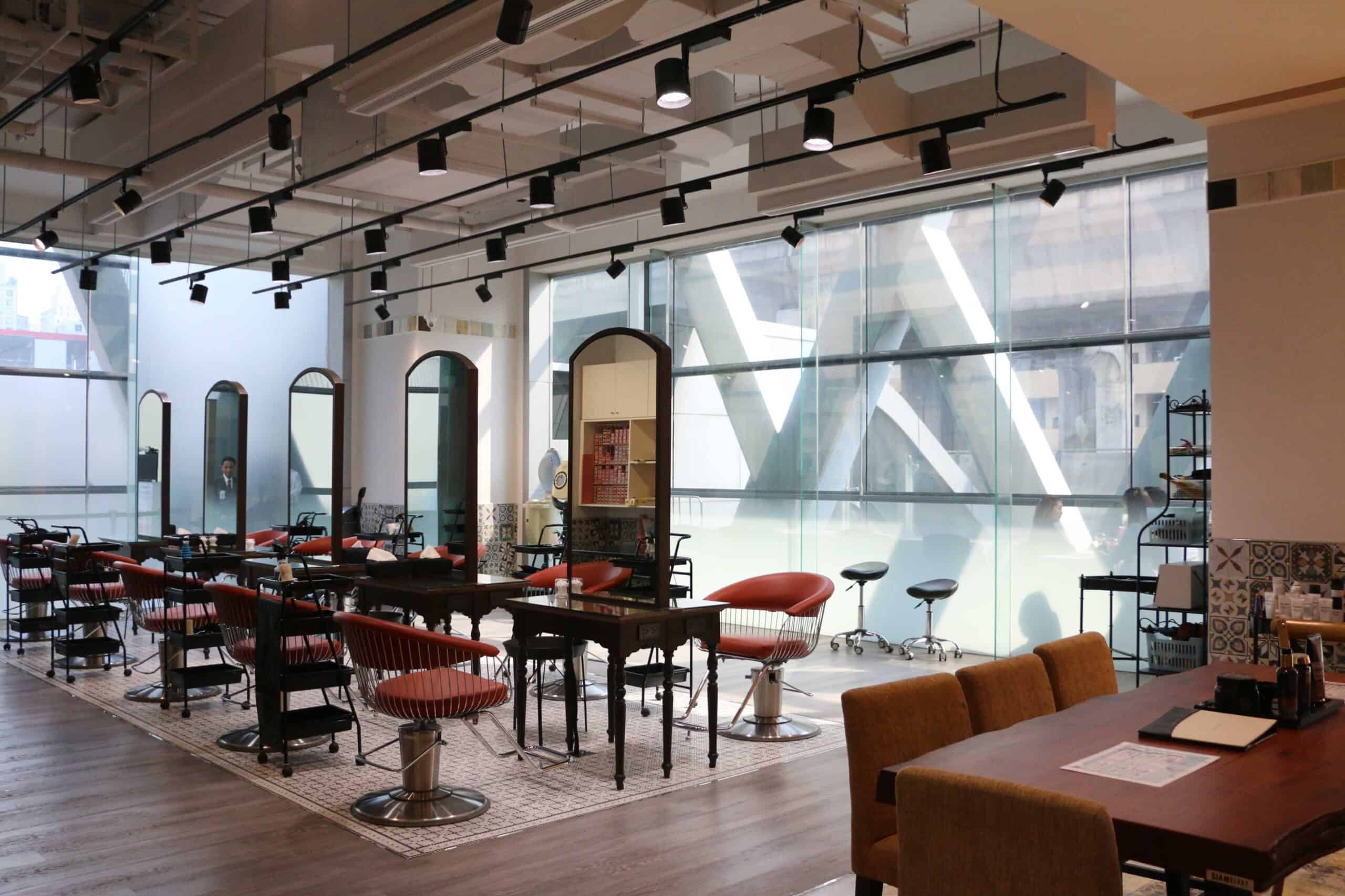 ---
---
1 VIP ROOM ห้องพิเศษส่วนตัว
Davines
CentralwOrld Department Store (Atrium Zone)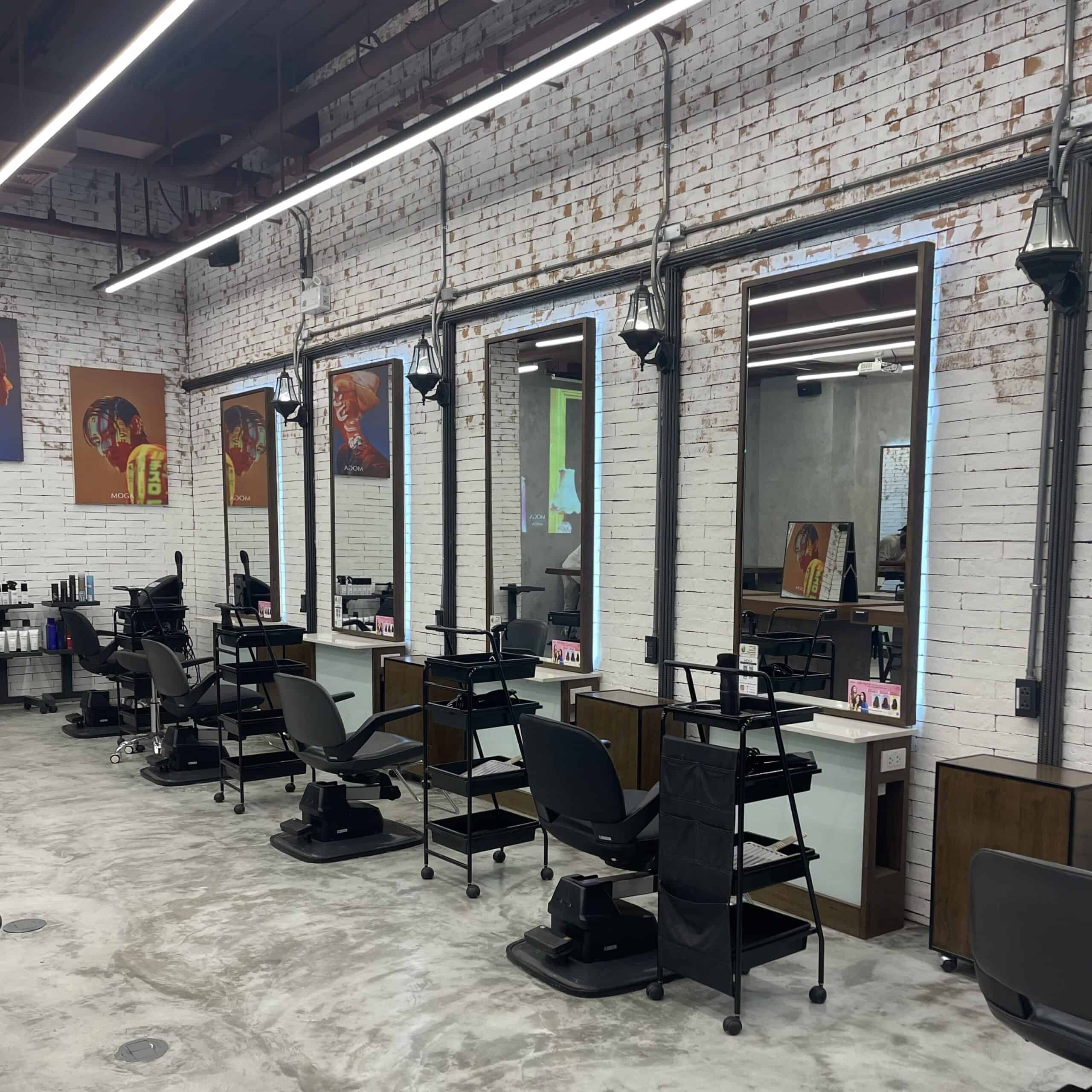 | | |
| --- | --- |
| CentralwOrld Department Store (Atrium Zone) | |
---
---
1 VIP ROOM ห้องพิเศษส่วนตัว
Davines
---
MENU

Short

 Long

Very Long

---

---

---

---

Hair Cut 

 

Senior Director

2600

2800

 

Creative Director

1900

2000

 

Senior Stylist

1600

1700

 

Stylist

1300

1400

 

---

---

---

---

Blow dry

600

700

1000

---

---

---

---

Quick Fix

 

Scalp Detox / Time Out

2300

 

Hair Polish 

1400

1600

1900

Hair  Solutions

 

Moisture Treatment

3100

3300

 

Repair Treatment

3100

3300

 

Smooth Treatment

4800

5000

 

---

---

---

---

Scalp Solutions

Calming (Sensitive Scalp)

3500

 

Rebalancing (Oily Scalp)

 

3500

 

Energizing

(Hair Loss/Thinning Hair)

 

3500

 

Prestige Care 

 

 

 

MOGA Onsen

 

4500

 

Scalp Rejuvenation

 

4500

 

*Head Bath

 

 

+500/1,500

---

---

---

---

Upstyling

1500+

---

---

---

---

Design Color

 
 
 

Basic Design Color

 
 

4700+

Partial Design Color

 
 

6000+

Half Head Design Color

 
 

7000+

Color Correction

 
 

8000+

Full Head Design Color

 
 

9500+

Multi Process Design Color

 
 

11800+

---

---

---

---

Perming

 
 
 

Lotion Perm

 
 

5000+

Digital Perm

 
 

8000+

Digital & Straight

 
 

10500+

---

---

---

---

Extra Care
 
 
 

Molecular Refill

(Rebuild And Strengthen Hair With Reconstructive Technology)

2600

2800

3100

Color+ (Color Lock + Extra Shine) 

1600

1800

2100

Perm+ (Perm Lock + Extra Shine)

1600

1800

2100

*Extra Long

 
 

+300

*Extension Extra

 
 

+300

*Extra Long 

 
 

+300

*Extension Extra

 
 

+300

*VIP Room 

 
 

+1000
Remarks: 
* MOGA selectively use a wide range of globally acclaimed products and each branch may use different brands. If you have any preference, please contact us for more information. 
* Prices for color, perm, and straightening services are subjected to your hair length, thickness, condition, and desired results. Kindly visit the salon in advance to speak with our stylist for recommendations and final price quotation.
* Please inform our staff if you have any history of allergic reactions to any hair products or hair dyes.
* All services are final and non-refundable. This policy exists because of the nature of our services as they cannot be undone once completed. If you are unsatisfied with the results, please contact us within 3 days after your visit and we will work with you to find a solution that best meets your needs. We appreciate your kind understanding and look forward to serving you.